Discover how to improve your social media presence and boost your ROI with the right social media management tool. Here are our steps to success.
If you're looking for a way of expanding your network and increasing your brand awareness more efficiently, social media management tools are a great place to start.
In fact, they can exceed your campaign revenue by up to 67%.
How? By providing valuable insights into your profiles, allowing you to create reports, track clicks and monitor engagements in real-time. You can even view your online mentions to get in front of the conversation and produce relevant on-trend content.
Put together, these features can strengthen your social media presence and give you a positive ROI (return on investment) – all while optimising your workload.
But that's only if you use the right tools. Luckily for you, we've put together a checklist going through everything you might want from a social media tool, along with our top recommendations to help successfully streamline your processes on Facebook and Twitter.
You can't take a stab in the dark with social media management tools.
If you did, you'd end up with a piece of content scheduling software when you actually need to manage multiple channels. You'd be out searching for insightful data into all of your accounts and end up with a platform that only works for Twitter. Tragic.
For maximum effect, you need to identify your primary goal and choose a tool that will help you achieve it.
1. Save time by scheduling posts
If you want to build a social media following, you need to be consistent. It's that simple. You can't post every once in a while and hope to build a relationship with your customers.
You need to update your profiles regularly with engaging content that will spark interaction and create intrigue around your brand.
The best social media management tools make this light work.
Scheduling posts in advance allows you to spend more time creating better content, meaning more value for your customers.
Rather than rushing to get content out and not having the time for ad hoc posts, you'll be able to produce well-executed and timely content that keeps your customers engaged for longer.
You can also prepare for industry events, work trips and product launches weeks in advance, and reach customers late at night when they're most active with posts you've scheduled during your 9-5 working hours.
Read: When Is The Best Time To Post On Social Media?
2. Understand your customers with insightful analytics
Expecting your socials to grow without measuring your analytics is like never putting petrol in your car and expecting to drive around forever.
It's never going to happen.
You can't produce quality content without knowing what your customers want. You need to understand their behaviours, favourite topics and past interactions before you even start thinking about getting clicks through to your site.
That's why social media management tools make such a big deal out of monitoring your engagement. Without doing so, you could be targeting your ideal customers with ineffective content time and time again, causing them to hide your ads and avoid your brand.
The best thing? You don't have to trawl through all the data trying to read different graphs and understand percentages. Social media tools cut out all the confusion, making it easy to read your customers and produce more of the content they love.
We're talking about the quantifiable and tangible insights you can implement to significantly boost your ROI, such as:
Mention volume – broken down by segment
Average engagements per character range
The most popular categories for affinity audiences
By 'reading your customers', we aren't just talking about counting the number of likes you get on each post and assuming they love that specific topic.
3. Expand your reach by connecting multiple channels
Like most businesses, this probably sounds like a dream for you. To be able to manage all your social media platforms in one place without going back and forth between all the different apps constantly tweaking your content.
That's because doing the work manually takes time, effort and a whole lot of concentration to get it right. You can't just copy and paste the same posts without adjusting them to suit each individual feed.
Social media tools like Hootsuite (we'll go into this later) allow you to monitor multiple accounts and keywords, connect with over 35 social networks, and schedule social media posts in bulk.
As well as boosting your productivity, this frees up time for you to reply to comments and get involved in online conversations simultaneously – showing your customers that you're a responsive, current and modern brand.
Some of the best social media management tools even offer unified inboxes, so you can provide quick responses to all of your messages in one go.
4. Uncover trends and produce unbeatable content
You can't create valuable content without a clue what's going on in the real world. You can write about generic awareness days or your fantastic work culture, but you need to provide something more substantial if you want to increase your followers.
Unfortunately, signing up to Google Alerts and doing the odd Twitter browse isn't going to help you keep you ahead of the game. Nor will writing one or two tweets about a recent news update that you barely know anything about.
There's much more to it than that, such as real-time brand monitoring and cross-channel conversational analysis into emerging trends, both of which can be achieved with social media management tools.
All you need to do is decide the exact topics you want to get involved in, and take control of, and tools like SproutSocial will track relevant conversations to help you make an impact.
Done right, you'll be able to identify what your customers really want to see and get eyes on your posts way before your competitors.
Here are the top 4 social media management tools we'd recommend to help you achieve the most success.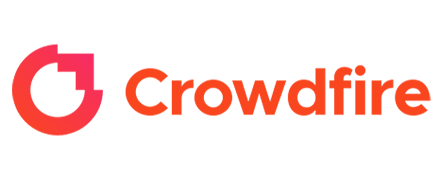 Crowdfire helps you discover and schedule content, and manage all of your social accounts in one place. You can automagically customize your posts for all your social profiles, taking away the headache of crafting separate posts for each individual social network.
The platform also allows you to build and share professional reports with the data points that you want to highlight which you can schedule weekly or monthly exports, directly to your email.
You can access the basic version of the platform for free, or you can upgrade to one of their advanced plans which start from just $7.48 a month.

Promo Republic allows you to create and store editable content for social media, schedule it with AI, run local ads, manage clients or locations and stay on top of your results all in one place with their intelligent platform.
Their social media calendar feature is a great way you can turn your social media publishing mess into a consistent plan that brings remarkable results.
Their standard plan is aimed at small businesses and starts from $49 a month, or you can upgrade to their professional plan for $99 a month which is suitable for marketing agencies.
POSTOPLAN is a smart automatic social network and messenger marketing platform which allows you to create and promote content. With their platform you can schedule a time for posting when the target audience is most interested. The system will publish your posts without you needing to do anything, automatically.
By using POSTOPLAN you can get up to 90% savings on social media marketing and up to 40% customer growth thanks to increased publication coverage with no additional ad spending.
Sign up for free, here.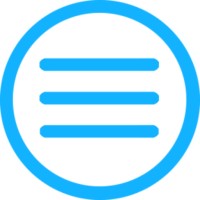 Taplink is a convenient way to manage your links and drive your sales directly on Instagram.
Instagram allows users to place only one clickable link in the profile description, but this is often not enough. Using Taplink, you can place any number of links to pages of your products and services, special offers, instant messengers for communication in one click, accounts in social networks and more.
You can access the basic version of their platform for free, or upgrade to pro which starts from just £24 for the whole year.
Research, test, succeed
Social media management tools have the power to improve your performance and boost your profits in half of the time it could take if you were to do it manually.
But that's only if you choose wisely. If not, you'll miss the mark and end up wasting money on something that doesn't bring results. Even if they're free, like Hootsuite, you'd still be wasting your time.
That's why we've created our productive checklist – to help you make the most out of your social media and increase your ROI. Want a deeper insight? Read our guide on social media marketing services and what to look out for.