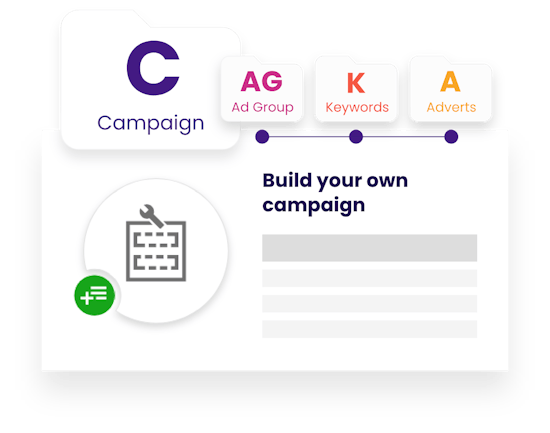 Clever Campaign Builder
The fastest way to launch new ad campaigns 
Our 'Clever Campaigns' feature enables you to quickly and easily create Google Advertising campaigns and start driving traffic to your business without researching keywords, writing ads, or configuring campaign settings.
High-performing Google Ads campaigns in minutes
No need to research keywords or write ads
Drive targeted traffic to your website in a few clicks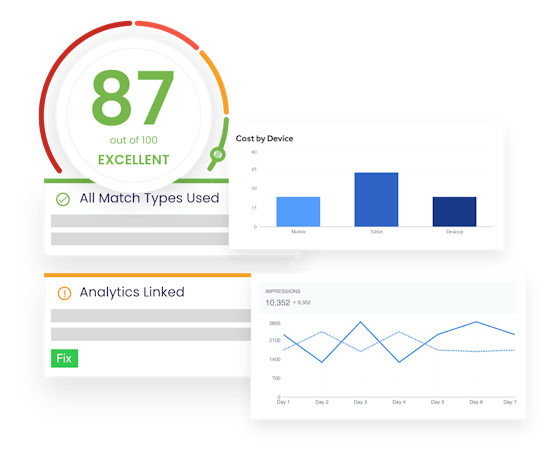 Reports
Analyze your ad accounts in minutes
Clear, insightful reports that you can action right now. Choose from pre-generated reports or create reports with the exact metrics, layout and date range you want without spending hours in Excel.
Simplify your workload and save time
There's no need to crunch data 
Monitor performance and view key insights
Opportunities
Your virtual paid ads assistant
Our Opportunities feature provides intelligent recommendations that can be pushed live to Google and Microsoft Ads in seconds. Opportunities help boost your performance, reduce wasted spend and optimize your campaigns while reducing time spent analyzing data.
New Opportunity recommendations every week
Review opportunities and apply in seconds
Optimize in minutes, not hours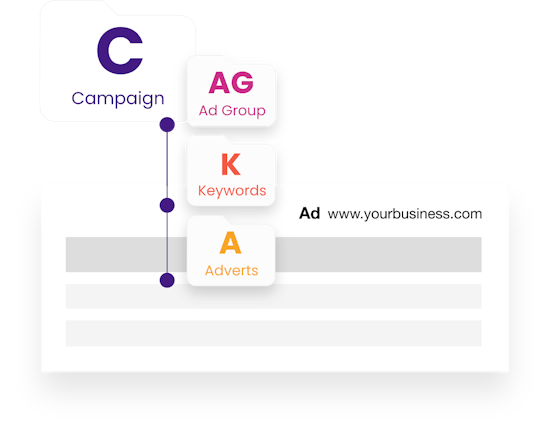 Management
A single screen to manage all of your ad campaigns
Adzooma Management is the time-saving answer to gaining complete control of your advertising. With a single intuitive screen to efficiently manage your campaigns in minutes, you'll free up time to focus on improving your overall marketing strategy.
See all your campaign data at a glance
Make bulk changes quickly 
Easily track and compare your performance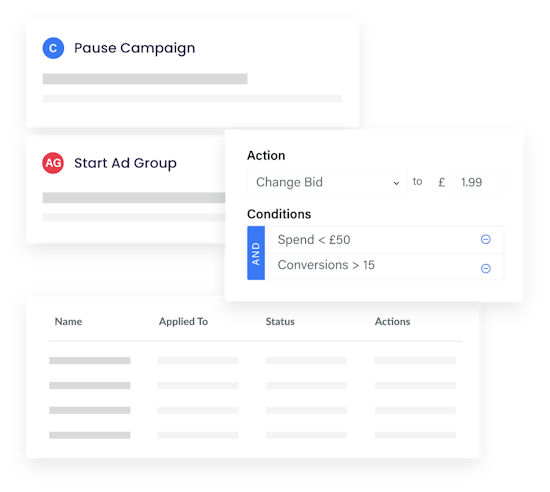 Automation
Reduce human error and achieve results faster
Tailor and apply Google, Microsoft and Facebook Ad automation rules to maximize your campaign performance 24/7, even when you are offline. Our cutting-edge automation engine can help you adjust bids, pause ads, set alerts, apply pre-built expert strategies and more.
Automate your campaign management schedule
Save time with pre-built automation strategies
Increase ROAS even when you are offline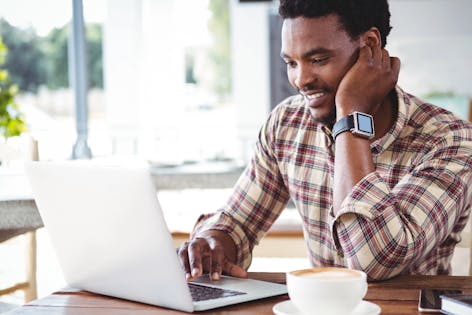 Getting started with Adzooma
Connect

Create accurate reports in a click

Manage

Identify actions you need to take

Review

Improve your campaigns and their performance
Let's get started
Discover how Adzooma makes online advertising easy